In today's modern and hectic society, it can be difficult to find time for recovery and relaxation. Having access to a massage pillow like Flowpillow Heat can make a big difference for both body and soul. Here, you can read about what Flowpillow Heat massage pillow is and how it can be used to relieve tension and stress. We will also answer some common questions about massage and explore the various benefits of using a massage pillow.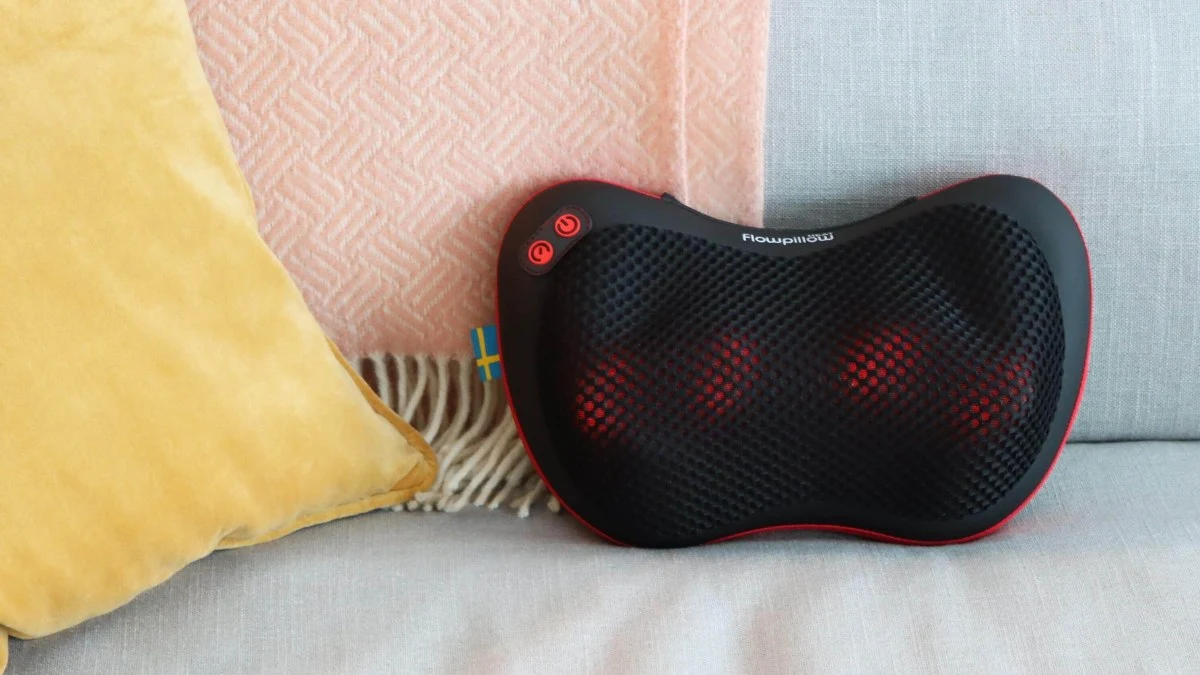 What is Flowpillow Heat and how does it work?
Flowpillow Heat is a massage pillow created to relieve tension and pain in the body. The massage pillow is designed to fit comfortably around the neck, back, and other areas such as the legs where we often experience tension and pain. It also works great when you have sore muscles, for example, and need a tool to alleviate the pain. Flowpillow is a wireless massage pillow with a battery that lasts up to two hours, which you can easily recharge to use it over and over again. The fact that the massage pillow is wireless, has a compact size, and is lightweight makes it easy to carry with you everywhere and store when not in use.
Our massage pillow has massage balls that, with circular motions, mimic the point massage that shiatsu involves. Thanks to its butterfly-like shape, you can easily place it behind your neck, at your shoulder blades, or in your lower back and let the massage pillow do the job. It is also equipped with infrared heat, which further increases the feeling of relaxation.
A common question about the product is how often you can use your massage pillow, and our Flowpillow is equipped with a timer that counts down 15 minutes, which is the recommended time for massaging each muscle group. You can, for example, use it for 15 minutes to massage your lower back and then move it up to massage your neck for another 15 minutes.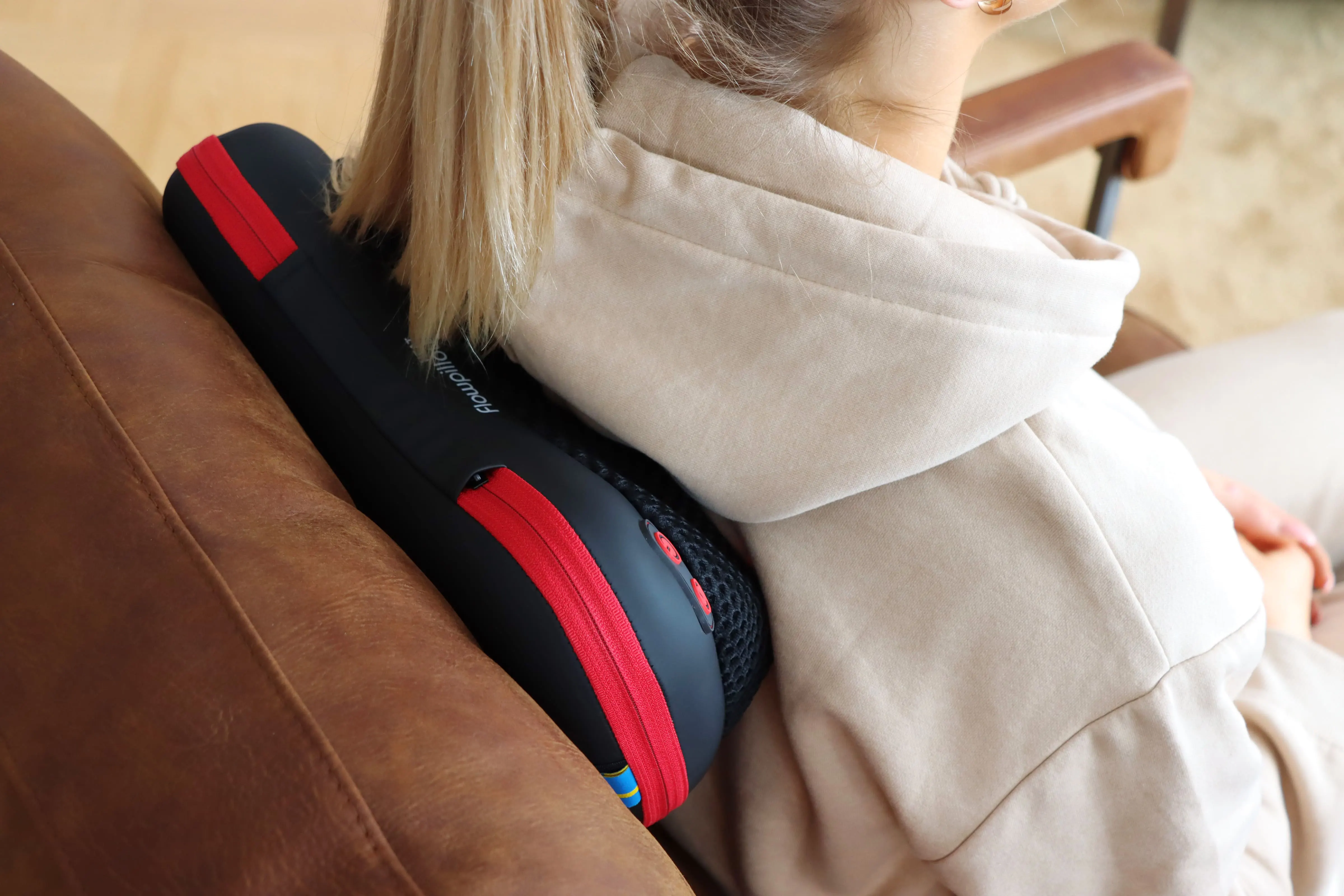 Benefits of a Massage Pillow
There are several benefits to using a massage pillow:
relief of tension
increased relaxation
improved blood circulation
reduced pain
better sleep
faster recovery
By applying pressure to specific muscle groups, the massage pillow can relieve tension and reduce pain caused by prolonged sitting or sedentary work. It can also improve mobility by increasing blood circulation and improving oxygen supply to the muscles. This, in turn, can help reduce the risk of injury and increase the body's recovery ability.
The massage pillow can also help promote relaxation and reduce stress levels. By relieving tension and increasing blood circulation, the massage pillow can help users feel more relaxed and peaceful. Many users have also reported better sleep after using a massage pillow.
As you can understand, Flowpillow Heat is a versatile massage pillow that provides a comfortable and effective massage for those who want to incorporate relaxation and recovery into their hectic lives. Whether you're seeking relief from sore muscles, tension, or stress, or simply want to improve your overall well-being, Flowpillow Heat is a worthwhile investment.