Experiencing foot pain is not unusual. Mainly because the feet are composed of bones, joints, ligaments, muscles and mucous sacs that can be injuried in various ways but also because the feet are exposed to heavy loads on a daily basis. In this post we will go through what can cause foot pain and what can be done to avoid or get rid of it.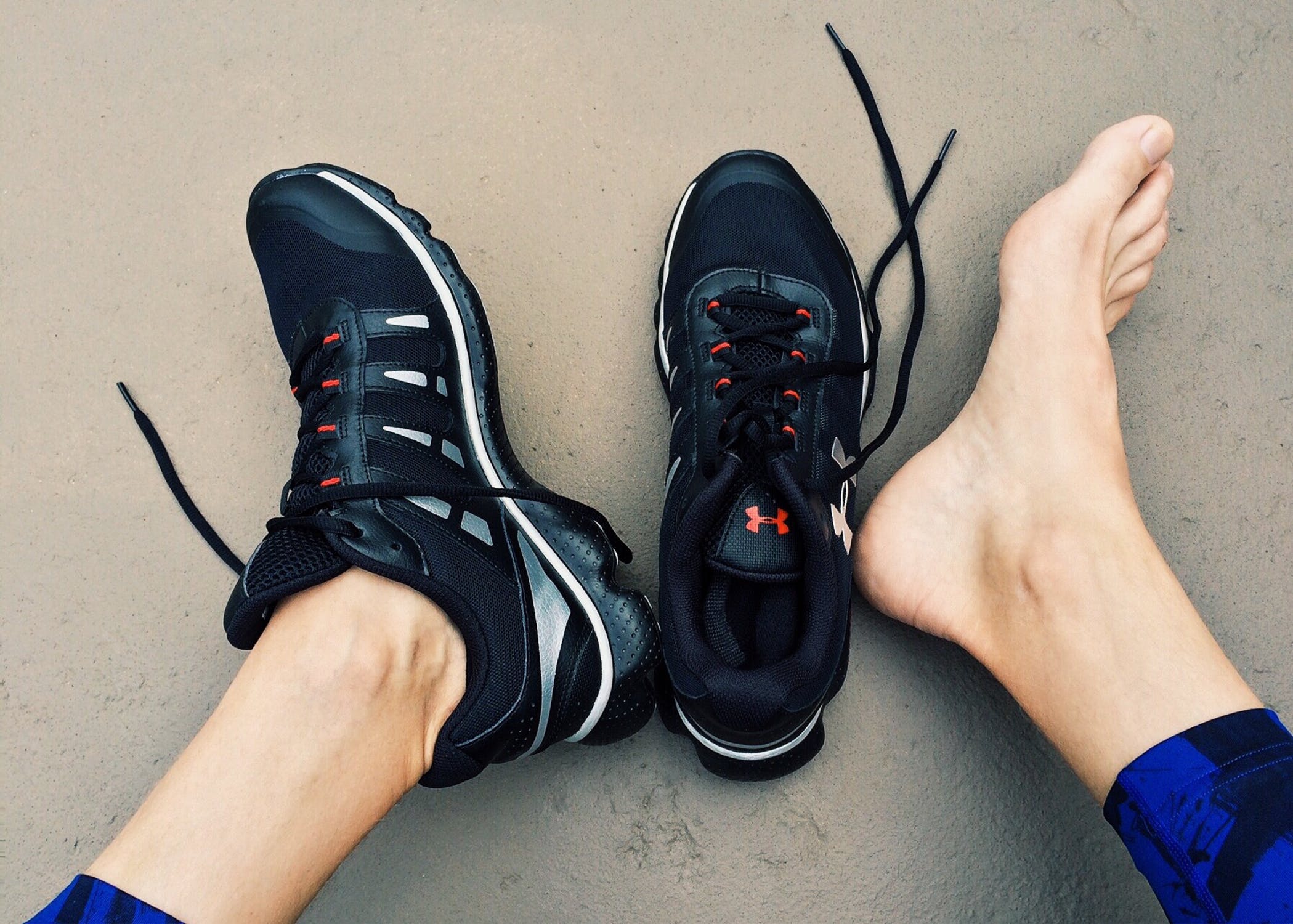 Why do you get foot pain?
There are plenty of reasons to foot pain but the main reasons are a sedentary lifestyle, shoes that are too tight and too much exercise.
Sedentary lifestyle
A sedentary lifestyle is one of the biggest threat to human health. The body is created to move and if it doesn't get the activity it needs it'll signaling pain.
It's not dangerous by definition to sit down but reduced activity also reduces circulation in important body parts, such as the feet, which can cause swelling and pain.

Shoes
The right shoes should have a thick and shock absorbing sole, be stable around the heel area and provide space (width, height and length) for all toes.
If you walk, run or workout a lot in general, it's extra important to think about what kind of shoes you're using.
Over-exercising
You know you're over-exercising when you stop paying attention to what your body is telling you (pain) and continue to exercise hard. The body will tell you to stop in different ways. Signs that might indicate you're over-exercising are insomnia, increased heart rate and injuries. Common injuries are overexertion of ligaments, muscles and tendons, like heel spurs for example.
Foot injuries can easily lead to problem in the rest of the body as well.
What can you do to relieve foot pain?
What to do to get rid off foot pain depends on why the foot pain has occurred. Start by locating the actual problem.
All of the reasons mentioned above have a solution. If you're too sedentary - activate yourself. Replace your stylish sneakers with a pair of shoes that are good for your feet and exercise less if that is where the shoe pinches.
If you're experiencing foot pain due to a medical condition, contact a physiotherapist for advice on how to proceed.
Flowfeet
At Flowlife you'll find the personal foot masseur Flowfeet. Flowfeet is a premium product made for foot massage. It's equipped with airbags which hug and massage your feet, lamps that keep your feets warm during the treatment and three different programmes and strenghts.
What does Flowfeet do?
Flowfeet massages your feet with the help of airbags, which adapt their pressure to the size of your feet. Flowfeet also uses something we call massage thumbs. The massage thumbs work circulating and pressing on the top and the bottom of your feet. Flowfeet helps you to dissolve blood clots, increase blood circulation and prevent muscle contractions.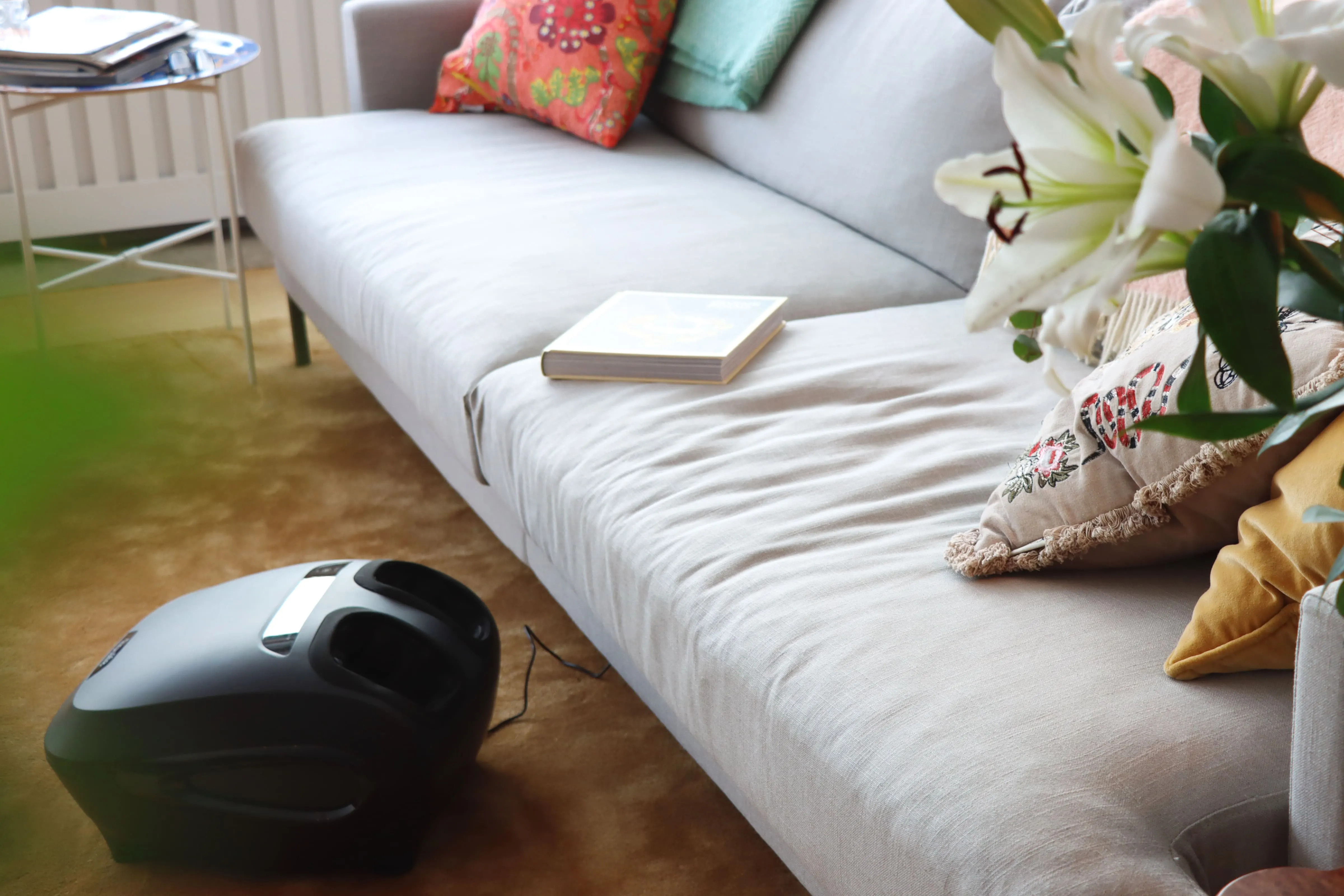 Benefits with foot massage
Why Flowfeet? Here's some reasons why you need foot massage and a Flowfeet.